BLOGS & PODCASTS
Women's Experiences in Science:  Interviews with women scientists working at Oxford, sharing a broad range of experiences through video interviews, to support women in their career decisions. A collection of 56 interviews with women scientists, all working at Oxford, is now available. This includes new interviews from 17 women working in Mathematical, Physical and Life Sciences completed in 2017/18, alongside the original 39 women interviewed in Medical Sciences in 2014/15.  The women talked about many issues, including the culture of science, publishing, obtaining fellowship funding, having a mentor and Athena SWAN. 
Women in Science articles on the Nature.com blog
The Women in Science series provides talks from the support network OxFEST (Oxford Females in Engineering, Science and Technology) which aims to promote and encourage women in their scientific careers. The series provides information and resources, which may aid females in pursuing their careers. The series includes talks from a range of inspirational speakers with the overall goal to convince women out there that, although it may be challenging, it is possible for motivated women to succeed in science.
Athene Donald's Blog: Athene is a professor of physics at the University of Cambridge. She has an active interest in issues around women in science within the university (WiSETI) and outside (Athena Forum) and equality and diversity more generally; and a growing interest in education and science policy.
DiscovHer: The first online media showcasing women making science happen. In particular this page introducing the #ChangeTheNumber study and the results of the international 'Women in Science' survey conducted by the L'Oréal Foundation.
ARTICLES
Scientist and Parent: a series of articles and interviews looking at initiatives for providing support to scientists who are parents, ongoing issues, and sharing life experiences of researchers with children
Athena SWAN is taking flight (download here)
Times Higher Education, 23 July 2019
Creating a more supportive and inclusive university culture: a mixed-methods interdisciplinary comparative analysis of medical and social sciences at the University of Oxford
Interdisciplinary Science Reviews, Volume 44, Issue 2, May 2019
Advancing women in science, medicine, and global health: a theme issue with the aim of showcasing research, commentary, and analysis that provide new explanations and evidence for action towards gender equity
The Lancet, Volume 393, 9 February 2019
Advancing gender equality through the Athena SWAN Charter for Women in Science: an exploratory study of women's and men's perceptions
Health Research Policy and Systems, 21 February 2018
How women can change the world in 'year of engineering'
Oxford University gives women more time to pass exams
Why are there so few female engineers?
Royal Society of Medicine Chief Executive delivers inaugural Athena SWAN talk
links
Athena SWAN website for more information on the impact of the charter outside the department.
---
Equality and Diversity Unit to find out how the University is committed to an inclusive working environment.
---
Athena SWAN at the University of Oxford for more information on what the University as a whole is doing to implement the Athena Swan Charter.
---
Stonewall Diversity Champion to learn about the University's involvement in the Stonewall's Diversity Champions Programme, which ensures acceptance of LGBT staff in the workplace.
---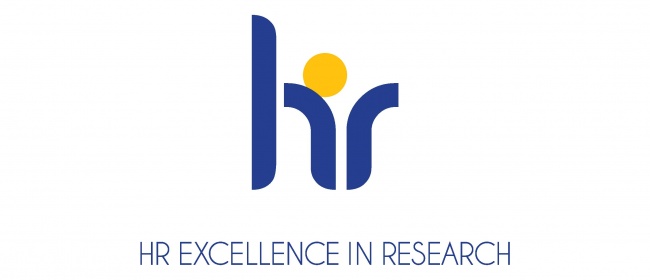 HR excellence in research to find out more about why the University has been recognised for a high standard of employee support.
---
OxFEST (Oxford Females in Engineering, Science and Technology) to find out what the University is doing to promote gender equality in STEM subjects.
---
WISE for more information on the campaign that is trying to promote gender equality in STEM subjects.
---
Conclusions and recommendations on women in scientific careers made by the Science and Technology Select Committee, on the House of Commons website.
 MORE
Information for International Staff can be found here.
Daily Info provides further information on living and working in Oxford.
Please see the employment pages of the University website for more resources.